I love my belly right now.
Even if I'll never be able to wear anything that shows my stomach off because of the stretch marks.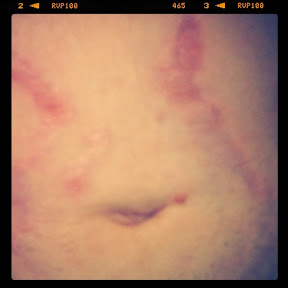 Each silver and red mark is my mummy "badge" - from the high tiger claw ones Ianto left, to the smaller mottled ones Cookie's been leaving.
I dont love my body sometimes, but I do love its ability to grow my children.
Posted via BlogPress from my iPhone